We the People of the United States, in order to form a more perfect Union...

Welcome to We The People Jefferson County! We are happy you stopped by for a visit. 

WTPWV in Jefferson County West Virginia is non-partisan Tea Party PAC formed April 15, 2009 to bring together people of all backgrounds with a common goal to defend those God given rights protected by the US Constitution as one of our primary missions. 

Please take a look around and learn more about who we are and what we look to do for all Americans!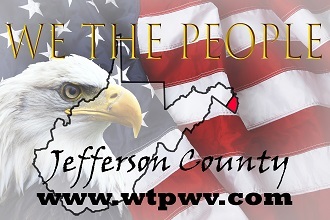 We The People WV Jefferson County Next Meeting


DATE: March 11, 2019 (Monday)

TIME: 7PM (Please try to come early if you're going to order dinner, doors open at 6:30PM)

WHERE: The Clarion Inn Harpers Ferry (4328 William L Wilson Fwy, Harpers Ferry, WV 25425) This is the old Quality Inn.  We meet in the Restaurant.